What is Team Organization Software?
Team organization software consists of tools and features that promote smooth business workflows. For example, an effective team organization software facilitates effortless collaboration with clients & customers, accessible communication across teams & departments, and manages hybrid teams without any significant tussle.
By automating these activities, businesses can improve their productivity rates, save time and money. The tools allow managers to keep tabs on employee activities and monitor project progress. It promotes transparency in the organization and creates clear goals for employees.
Team Organization Software Features:
Team organization software offers a variety of features to businesses, irrespective of its size, industry, or type. Following are the key features of a powerful team organization software:
A robust team organization software is easily accessible, allowing users to navigate its features and tools.
It offers customizable project boards, templates, workflow processes, and so much more.
It allows managers to schedule projects, assign deadlines, allot resources, etc.
An effective team organization software promotes real-time collaboration with clients and other associated parties. The collaborative tools are chatting, calling, etc.
Managers can also manage project budgets effectively with team organization software.
Other features include built-in reporting, time tracking, automated notification, data security, etc.
Why Businesses Invest in Team Organization software?
Depending upon the business requirements, team organization software can help organizations in different ways. The most common reasons why businesses invest in team organization software are:
To promote accountability of projects and tasks.
Increase the visibility of tasks and projects and avoid skipping minor subtasks.
Instantly collaborate with associated parties.
Gather crucial information regarding integrations, reporting, etc.
To effectively manage project budget, resources, and employees.
Communication and Collaboration
A team organization software allows managers to coordinate and collaborate with team members, and resolve any query that arises regarding the project. If employees need any help or resources from the management, they can directly establish contact with the project manager with a robust team organization software.
Top Team Organization Software Options
There is a plethora of team organization software available in the market. Below listed are the top 3 handpicked team organization software in 2022.
vDesk.works
When it comes to team organization software, vDesk.works cannot be ignored. It is a powerful team organization software that centrally manages remote and local teams. It is a cloud-based platform that allows users to save all their data on a secure cloud. It facilitates remote access of office files, which keeps different teams coordinated.
Scoro
Scoro is another top-rated team organization software. It consists of all the modern features needed for work management, project management, sales, CRM, and so much more. Its personalized dashboard and shared calendars are unique aspects. With Scoro, managers can view unassigned tasks, complete tasks, report work data, and so much more.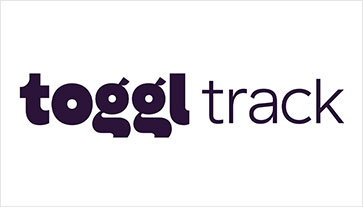 Toggl
Toggl is an intuitive and easy-to-use platform that allows managers access to tools for tracking time and monitoring employee activities. It's a top pick among time-tracking services for freelancers' thanks, especially to its generous free tier. Users can manage various teams, prepare better budget reports, create subtasks to a primary task, and so much more.
Bottom Line
If you are looking to invest in an effective team organization software, study and compare top software options with 10GreatThings.
Click here to know more.